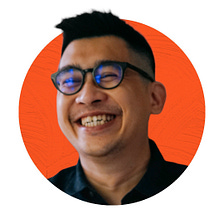 Book a meeting with
Adam Ming
30-minute meeting
$98 · 15 slots available this month
An invitation talk shop 1-1 with Adam Ming and strategize your next 3 moves to advance your creative practice.
What we could talk about:
How to create the kind of portfolio agents and publishers love from where you are right now.
How to develop an illustration style to get the work that you want.
How to break into a creative industry
How to build a fulfilling creative practice that fits YOUR lifestyle, even if you're super busy!
Making Friends on the Internet (self-promotion & social media)
Whatever you like to talk about within the scope of creative practice or career. (Note that Adam's experience is primarily in Visual Arts and Design)
The goal is not just to chat though, but rather come up with three action steps to get you moving again. The premise is that I might have some exposure that you might not have yet and may shine some light on your situation and give you clarity.